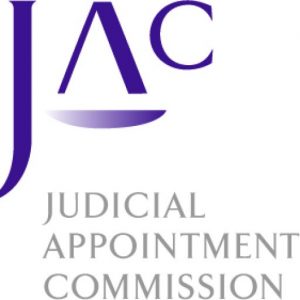 Independent Member of the Audit and Risk Committee (ARC) - Judicial Appointments Commission (JAC)
Location: London
Date Posted: 19/02/2021
Closing Date: 27/03/2021
£350/day
Independent Member (IM) of the JAC Audit and Risk Committee.
Person Specification
Candidates will be able to demonstrate the following:
Knowledge, skills or experience in the management or governance at a senior level; experience of working effectively in partnership with multiple stakeholders;
Exceptional communication skills, high level of personal impact and the ability to provide constructive and independent challenge and support to the committee;
Independence of judgment, the capacity to bring a fresh, external view to decision- making, and an outstanding track record of board level career achievement;
Broad business management experience – at board level – in a major delivery organisation in the private, public or third sector, and of building and sustaining relationships with key stakeholders including the ability to respond to and reconcile the differing needs of those stakeholders;
Ability to analyse complex information, reach practical decisions and to think strategically.
Additional Information
Eligibility

There must be no employment restrictions, or time limit on your permitted stay in the UK. You should normally have been resident in the United Kingdom for at least three years prior to your application.
You should not be employed by the UK civil service.

Tenure:

This appointment is offered on a fixed term basis. This ensures that the leadership of the JAC is regularly refreshed and that the JAC can benefit from new perspectives and ideas.
The appointment term will be for three years with the possibility of reappointment for a further term subject to satisfactory performance and appraisal.

Security Clearance

Confirmation of appointment will be subject to basic clearance checks, covering confirmation of identity and right to work in the UK plus a criminal record check. This will involve completion of several paper and electronic forms and can take up to five weeks to process following completion of the forms.

Performance Appraisal:

You will be appraised annually on your performance by the Chief Executive and the Chair of the ARC.

Standards in Public Life:
How to Apply
To make an application, please send:
A CV (maximum two sides of A4) detailing your qualifications, employment history and any appointments or offices you hold. Please also provide your preferred contact number and email address.
A personal statement (maximum two sides of A4) providing evidence against the role criteria and your suitability for the post. Please consider the role and criteria carefully in preparing your statements. Information from AAPs indicates that applications which offer specific and tailored examples against the criteria, making clear the candidate's role in achieving an outcome, are often the strongest. Structuring the statement around the criteria using relevant headings also aids clarity.
Supporting Documents
Please also complete and return the following supporting documents:
Potential conflicts of interest: You should declare any actual or potential conflict of interest or anything which might cause embarrassment should you be appointed. The AAP may wish to explore these further with you if you are shortlisted for interview. Conflicts might arise from a variety of sources such as: financial interests or share ownership; membership of, or association with, particular bodies or; the activities of relatives or partners. If you need further advice, please contact Ian Thomson at

[email protected]

referee details – please give names/contact details of two referees (who will be contacted if you are shortlisted for interview);
note of public appointments – please list any appointments currently held;
the political activity declaration form – Details of any declared activity will be made public if you are appointed; and
the diversity monitoring form – information is requested for monitoring purposes only and plays no part in the selection process. It will be kept confidential and will not be seen by the AAP.
Please send your CV, personal statement and supporting documents to: [email protected] quoting reference JAC/ARC/IM in the subject line of your email.
Attachments
This post is NOT regulated by The Commissioner for Public Appointments.