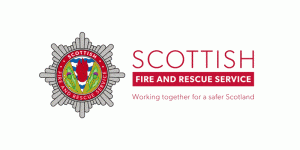 Members - Scottish Fire and Rescue Service
Reference: 3895
Remuneration: £295 per day
Location: Glasgow but also in various other locations throughout Scotland
Closing date: 22 March 2021 at midnight
Do you have the passion to make a difference for the people of Scotland? Are you a strategic thinker with a real focus on improvement?  Do you have the skills, knowledge and passion to take on one of today's most important and exciting public service roles?
The Scottish Fire and Rescue Service is leading the way in public services by adapting to better meet the needs of its communities. Would you like to work alongside a dynamic team and play your part in improving the safety and wellbeing of people throughout Scotland?
Ministers are looking to appoint a number of Members to the Scottish Fire and Rescue Service Board. Working alongside the Service's Strategic Leadership Team, you will provide independent scrutiny, insight and support to ensure the best results are achieved.
We are particularly looking for individuals with proven experience in, or oversight of, leading change in service delivery.  These roles require commitment and energy and offer a unique opportunity to help build a safer, stronger, more resilient Scotland through an essential public service that touches the whole of society.
The SFRS Board values diversity of thought and applications are welcome from across Scotland's geography and would be particularly welcome from groups currently under-represented on Scotland's public bodies, such as women, ethnic minorities, disabled people and people aged under 50.
The positions attract a remuneration rate in the form of a daily fee of £295, with a time commitment of up to 5 days per month. Travel, childcare, carers and other essential expenses are also provided where required.
If you are interested in joining the Board of the SFRS, there are lots of ways to get more information.  For an application pack and full details of this and other public appointments please visit the dedicated public appointments website: www.appointed-for-scotland.org.  You can also visit the SFRSwebsite at http://www.firescotland.gov.uk/about-us.aspx.
This vlog provides a flavour of the scope and breadth of our work and you can view this here.  We are also running a virtual informal information event on 3rd March, using Microsoft Teams and you can reserve a place through Eventbrite by clicking the link below:-
https://www.eventbrite.co.uk/e/sfrs-board-member-information-event-tickets-141762275783
The Chair of SFRS, senior team and board members would be delighted to see you there. And finally, for any additional information about the SFRS please contact the Board Support team on [email protected] and they can put you in touch with one of our board members who will be pleased to talk with you about the role and answer any questions you have.
Completed applications must be received on or before Monday 22 March 2021.
Appointed on merit; committed to diversity and equality.
Application Information
Please apply online via the link below. If you experience any difficulties accessing our website, or in the event that you require a word version of the application form, please contact the Public Appointments Team by calling 0300 244 1898; or by emailing [email protected]
Apply for this Vacancy
Additional Information