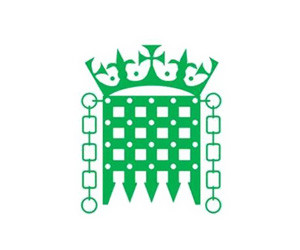 External Commissioner - House of Commons
Location: London
Date Posted: 22/02/2021
Closing Date: 07/03/2021
£15,000 – 25 days/year
Vacancy Description
The House of Commons Commission is responsible for the administration and services of the House of Commons, including the maintenance of the Palace of Westminster and the rest of the Parliamentary Estate.
Once a year the Commission presents to the House for its approval the 'Estimate for House of Commons: Administration', covering spending on the administration and services of the House for the financial year. The Commission provides the non-executive governance of the House by Members, but it does not manage day to day operations
The Role
The House of Commons (Administration) Act 1978 requires the Commission to have two External Commissioners. The contract of one of the current Commissioners is due to expire and we are now looking for a replacement. Individuals will be engaged through a contract for services with an initial term of 3 years with the possibility to extend for a further 2 years.
The contract value is £15,000 for an estimated 25 days works each year.
Please do take the time to read the attached candidate pack thoroughly before submitting any application.
Person Specification
Required Knowledge and Experience
Essential

Senior executive leadership experience within a complex organisation in either the private, public or not-for-profit sectors.
Experience of non-executive work on public or private sector boards, including participation in ancillary non-executive duties such as senior appointment processes.
Excellent analytical skills combined with strong decision-making skills that have been tested and proven on complex and sensitive issues.
Extensive experience of successfully managing relationships with a range of senior stakeholders, which demonstrates the ability to work in a complex political environment.
Excellent communication and presentation skills, with the ability to inspire confidence and respect.
A commitment to diversity and inclusion.

Desirable

Experience of assurance and/or audit processes.
A combination of commercial and public sector experience.
Familiarity with the workings of Parliament.
Experience of leading and managing major programmes of organisational change, OR experience of the delivery of digital or estates projects.
Candidates should also not be active members of a political party and will be subject to restrictions on political activity once appointed.
Additional Information
Please note: A key stage of the recruitment process is that the successful candidate's appointment will be debated in the House of Commons, a public event where their CV may be discussed.
How to Apply
Candidates are required to submit a CV and supporting statement to be considered. Successful candidates at application stage will be invited to interview. Please note more than one interview stage may be carried out for the selection of this position. Please be aware that following interviews with the panel, there will be further stages of the process before an appointment is made.
All applications must be submitted on a House of Commons application form.
To apply to this position, please click here.
Attachments
This post is NOT regulated by The Commissioner for Public Appointments.