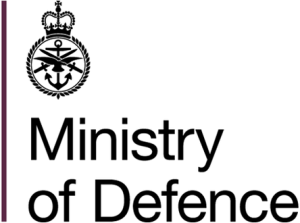 Independent Non-Executive Director & Chair of the Audit and Risk Committee - MoD
Location: London
Date Posted: 10/02/2021
Closing Date: 31/03/2021
£15,000 – 30 days per annum
DECA – Independent Non-Executive Director, Board Member & Chair of the Audit and Risk Committee (ARAC)
The DECA ARAC is an advisory sub-committee that provides support to the DECA Board, and the DECA Chief Executive as Accounting Officer, in monitoring the organisation's corporate governance and control systems.
The ARAC is responsible for reviewing and assessing the adequacy, reliability and integrity of controls within all key agency risk management and internal control processes and promoting the highest standards of propriety and accountability in DECA's effective use of public funds.
The ARAC Chair is responsible for leading the ARAC and advising the DECA Board and the Chief Executive on the following:
the strategic processes for risk, control and governance, and the Governance Statement;
DECA's accounting policies, the accounts, the financial statements and the Annual Report, including the process for review of the accounts prior to submission for audit, levels of error identified, and management letters of representation to the external auditors;
the planned activity and results of both internal and external audit;
adequacy of management response to issues identified by audit activity;
assurances relating to the corporate governance requirements for DECA;
anti-fraud policies, whistle-blowing processes, and arrangements for special investigations.
Non-Executive Director of the DECA Board
The role of Non-Executive Director of DECA is to provide challenge and bring independent judgement on issues such as strategy, corporate planning and business performance and to uphold high standards of governance. They will exercise this role through influence and advice, challenging and supporting the Executive. To ensure the right mix of skills and experience on the Board, an independent NED with finance skills and commercial and business knowledge is required.
Key responsibilities will include the following:
to provide an independent perspective on the strategic direction of DECA;
to encourage and support DECA's drive for improvement as it goes through a significant period of change through objective, constructive challenge on and scrutiny of its performance;
to share knowledge and expertise with both the Board and individual Executive Directors as appropriate;
to build effective relationships with Board colleagues, internal and external stakeholders;
to contribute to DECA's other sub-Board Committees as appropriate.
Person Specification
We are seeking an accomplished, strategic leader to take on the key role of Non-Executive Chair of the ARAC.
The Non-Executive Chair of the ARAC should have experience of governing small and/or medium organisations and a good appreciation of the principles and governance arrangements underpinning the public sector.
Essential Criteria

Risk and Audit: Experience of assurance relating to the management of risks (including financial, operational themes such as business continuity and health & safety, transformation related) and experience of providing corporate governance requirements for organisations;
Delivering change: experience of delivering or supporting business transformations and culture change in small and/or medium enterprises (in the public or private sector);
Stakeholder management: excellent interpersonal skills and the ability to manage and develop relationships with a diverse range of stakeholders;
Experience of governance best practice: able to offer a challenging but supportive contribution to the Board and to work effectively with other Board members, as well as experience of corporate governance frameworks in small and/or medium organisations; and
Decision making: experience of deploying strong judgement, analysis and decision-making skills to influence an organisation's outcomes.

Desirable Criteria
Candidates should also be able to demonstrate skills and experience in one or more of the following areas:

Finance

Evidence of strong financial management skills at a senior level in a commercial organisation;
Thorough appreciation of the value of managing risk effectively, underpinned by experience of operational risk management at a senior management level;

Business Development

Experience of growing a business or enterprise within the Defence Sector.
Experience of embedding a strong business and commercial focus throughout the values of a small and/or medium organisation.

People and Organisational Development

Evidence of strong people management skills, harnessing the strengths and talent of employees at all levels;
Experience of leading a sub-committee of a Board.
Experience in the areas of customer focus and strategic leadership are relevant and desirable but not essential.
How to Apply
Due to the security processes involved, we can only accept applications from UK citizens.
To apply, please submit a current CV, covering letter and copies of the following forms to [email protected]. by 2300 31 March 2021.
Diversity and Inclusion Survey Form
Expression of Interest
Attachments
This post is NOT regulated by The Commissioner for Public Appointments.