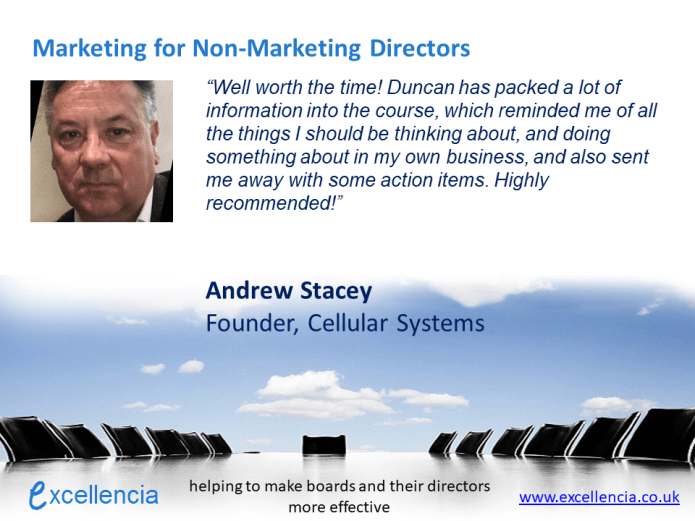 3 Non-Executive Directors - Brigantia Learning Trust

EAST MIDLANDS AND HUMBER | SHEFFIELD
CEO/ General Management | CFO/Financial | Corporate Governance | Health and Safety | HR (Employment Law / Industrial Relations) | Legal | Legal/Compliance | Public Sector | Risk
Deadline date: 21st August 2020
Brigantia Learning Trust seeks to recruit up to three new trustees/non-executive directors to the board. The trust has five academies: comprising one Nursery/Infant school, one Junior school, one all-through (2-16) school, one secondary (11-16) and one 16-19 academy, all of which are in the north of the city of Sheffield and serve a mixed catchment with many children coming from some of the most deprived areas of the city. Board meetings are held in north Sheffield although have more recently been held on a virtual platform.
About the trust
The trust grew out of Hinde House school which merged a primary and secondary school a while ago to create an all-through school to serve families in the area from aged 3 to16. Having secured its Good status with Ofsted the school began supporting local nursery/infant and junior schools as the vast majority of children transfer to Hinde House aged 11. Longley Sixth Form College converted to academy status to join the trust and add further capacity which meant students could stay within the trust throughout their statutory education years by moving through to 16-19 Academy. The trust is keen to create smoother transition points when children move between phases.
In 2017 the Regional Schools Commissioner asked Brigantia Learning Trust to take on Yewlands Academy which has been through a period of turmoil and (prior to joining Brigantia) was judged as 'inadequate' by inspectors. Since then Yewlands has made significant progress and improvement and has been the most improved secondary school in Sheffield over the past two years.
Across the five academies in the trust, Brigantia Learning Trust provides for around 3,780 pupils. It employs over 450 staff and has a budget of almost £20m.
Plans for the future
Leadership & people: providing outstanding executive leadership and academy leadership, within a structure that meets the current and medium term needs of the families and their communities. (This includes clear succession planning; attracting, developing and retaining the best people to work in our academies)
Financial and operational effectiveness: through financial probity, minimizing risk and ensuring value for money, to ensure the trust remains a successful and sustainable multi-academy trust. (For example, this would deliver high quality and cost effective services to academies; enabling academies to maximize their resources to improve the quality of education, etc.)
Educational standards: improve the quality of education in all trust academies. (In terms of pupil/student outcomes, quality of teaching and all academies to achieve at least an Ofsted grading of good, etc.).
In addition to the above medium term challenges, the trust continues to, plan and focus on how it manages the effects of the COVID-19 pandemic and resultant central government guidance , on pupils students, staff, parents/carers and the local community. The challenges the trust faces, just like other educational establishments, can be grouped into three sets of impacts: educational impact, social impact and economic impact.
Trust ethos & values
Vision: To Create Excellence Together in every phase of a learners' journey from 2 to 19.
Mission statement: Improve life chances and secure social mobility and justice for children, young people and their families within the communities that the trust serves.
Values: As a mixed phase academy trust that serves children and young people from the age of 2 to 19, it is united in its values of ambition, care, confidence, creativity, integrity and respect.
URL to full mission statement: www.brigantiatrust.net
Role summary
Number of positions advertised: 3
Roles 1 to 3 – Trustee/Non-Executive Director
Trustees – or non-executive directors - are both charity trustees and company directors of the academy trust. The core functions of their role are: ensuring clarity of vision, ethos and strategic direction; holding executive leaders to account for the educational and financial performance of a charitable company funded by the public purse.
The board of trustees governs the strategic business of the academy trust and may exercise all the powers of the trust in compliance with its charitable objects, company and charity law.
Non-executive directors will be accountable for maintaining stability and the management of a dynamic structure. The role also includes contributing to financial planning for sustainability and potential growth, and holding the CEO/COO to account.
In the interests of safeguarding and in accordance with DfE requirements, all trustee appointments will be subject to an enhanced disclosure and barring service check.
Person specification
Every trustee is expected to abide by the seven principles of public life set out by Lord Nolan: selflessness, integrity, objectivity, accountability, openness, honesty and leadership.
The Competency Framework for Governance (DfE) 2017 details the knowledge, skills and behaviours required for effective governance: https://assets.publishing.service.gov.uk/government/uploads/system/uploads/attachment_data/file/583733/Competency_framework_for_governance_.pdf
The strategic expertise required for this role includes:
Essential (due to multiple roles, candidates may be accepted who possess one or more of the skills below)

Health and Safety/Safeguarding
HR
Finance
Risk
Legal

Desirable

Non-executive/ Trustee
Change Management
Corporate Governance
Legal/Compliance
Education Leadership
Change Management
Educational standards/policies, especially post 16
Role 1: The trust seeks an individual with experience at senior leadership/board level within a medium/large company, ideally operating on multiple sites. Ideally this person will have gained operational and strategic understanding of health or health and safety or safeguarding.
Role 2: The ideal candidate for this role is likely to have had senior strategic HR experience in a company with diverse workforce. They will quickly be able to get to grips with educational policies and procedures and provide challenge and support to the trust's plans to recruit and retain the best staff including challenging the executive team to develop an effective strategy for succession planning.
Role 3: The trust requires an individual with a legal and/or compliance background able to provide challenge to the trust's executives and its advisers on key issues, ideally with a legal qualification.
It would be beneficial if candidates have an understanding of and experience with working in areas of deprivation.
Time commitment
The trust board has previously met each half term (i.e. 6 meetings per year) but has now introduced a system of sub-committees which has reduced the demands on trust board meetings and thus there is now only a need to generally meet three times a year, although additional meetings may be called if necessary. However, all trustees are invited to join a subcommittee (either Education Standards or Finance, Risk & Audit) which also have one meeting each term. 'In addition they would be invited to be the link between the trust and the one of the individual Advisory Academy Boards. This means trustees may be required to attend around 10 meetings a year.
Owing to the recent Covid-19 pandemic, the trust board has met more frequently to respond to guidance and directives and support the trust executive teams; these meetings have been via video conferencing. Normally all trust board meetings are held at 6pm on a Wednesday evening for up to 2 hours. The trust will provide appropriate and essential training as part of their induction process and will also allocate one of the existing experienced trustees to act as a mentor if required. In total trustees are expected to allocate around 6 hours a month (on average) for this role. This would include time to read papers ahead of meetings.
Location of board meetings and trust website
Yewlands Academy, Creswick Lane, Sheffield S35 8NN
Hinde House (Secondary) Academy, Shiregreen Lane, Sheffield, S5 6AG
Governance structure
www.brigantiatrust.net (Governance structure: Terms of reference and Scheme of Delegation available)
Background on academy trusts
Academy schools, which are charities run independently of local authority control, now account for 74% of secondary schools and 31% of primaries – and their number is growing all the time.
Many of these schools are grouped together as multi-academy trusts (MATs). There are currently 832 multi academy trusts of 3+ schools. If the schools are to fulfil their potential, the trusts need non-executives (known in charity law as trustees) to bring a wide range of skills and experience to help guide strategy, ensure their ambitions can be soundly financed and keep their schools up to the mark delivering for their pupils.
"Boards must be ambitious for all children and young people and infused with a passion for education and a commitment to continuous school improvement that enables the best possible outcomes. Governance must be grounded in reality as defined by both high-quality objective data and a full understanding of the views and needs of pupils/students, staff, parents, carers and local communities. It should be driven by inquisitive, independent minds and through conversations focused on the key strategic issues which are conducted with humility, good judgement, resilience and determination."
Source: Governance Handbook, Department for Education (2019)
Trusteeship is a voluntary, unpaid role for people who have the energy and skills to make a real contribution to shaping the future of our schools. You do not need to have any specialist knowledge of education.
Applications
Academy Ambassadors is a non-profit programme which recruits senior business leaders and professionals as volunteer non-executive directors onto the boards of multi-academy trusts. If you are interested in applying for the role please 'register your interest' and send your CV and a short expression of interest detailing which role you are applying for. Please note: candidates should live within reasonable travelling distance of the trust and/or have a link with the region. For more information, please call 0207 952 8556.
Key dates
Deadline for applications: Friday 21st August 2020
We strongly recommend applying as early as you can to have the best possible chance of being considered as we may change the closing date if we have received sufficient applications.