Finance Director - Non-Exec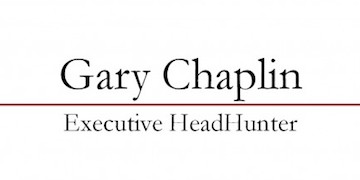 Recruiter: Gary Chaplin
Location: London (Greater) (GB)
Salary: £Flexible day rate + wealth creation option
Posted: 29 Feb 2016
Closes: 14 Mar 2016
Ref: GC301
Position/Level: Board, CFO
Responsibilities: Accounting, Analyst, Asset Management, Audit, Compliance, Corporate Finance, Executive Management, Finance, IT,Legal, M&A, Risk Management, Tax, Treasury
Sector: Creative, Design, Digital, Media
Contract Type: Non-executive director
Language: English
---
This is an outstanding opportunity for a highly experienced, ambitious and supremely commercial finance professional to join a multiple-BAFTA & Oscar winning Visual Effects business in a non-exec capacity.
This high profile business has had a meteoric rise to greatness, winning more global industry awards than they have years in business. Their great success has led to growing pains, and with a wholly creative board (the business's founders), they have realised the need for far greater financial and commercial rigour within the business.
Business growth has been, at times, a little volatile with the demands and revenue streams seen within this sector, but the underlying business is impressively strong with a solid commercial, reputation-led position and a financial turnover set to double to over £10m in the next year. Making the most of that financial turnover sits has the business's key focus.
The appointees principal role is to act as a commercial sounding board, ensure the integrity and accuracy of all financial information, supporting the group's medium/long term strategy as well as actively supporting the business with it's financial and commercial rigour, position and goals.
'Hands-on' Finance responsibilities are minimal, the business has a high performing Financial Controller in place to ensure the day-to-day running/book-keeping is in place. This role is all about strategy and advising the CEO (and board) on development, growth and maximising future opportunities.
The 'advisory' mandate also covers treasury and working capital management and will extend to HR and IT, whilst assisting with the managing and developing a broader team across the country.
Applications are invited from experienced, sector aware, highly-qualified finance professionals. All applicant should be able to demonstrate a strong career of success within a relevant creative/media/TV/film sector, where they will have learned the job cost structures, revenue recognition and client profitability models that are unique to this industry as well has demonstrable commercial, strategic leadership exposure.
You must be a strong leader, able to motivate professionals of all demography and disciplines,and do so at arm's length, from junior creative & technical teams, right through to the founders, and able to develop a close, respectful but guiding working relationship with the owners.
Candidates must be open to new ideas, not just there to preach and instruct. The appointee will help to develop new technologies, products, innovations and processes to help further the agency's ambitions, and must not shy away from challenging existing practices or taking tough decisions when required.
We are looking for a business leader, someone who can work alongside the owners and departments heads, to take this impressive small business to the next level.
Requirements:
Qualified Chartered Accountant (preferably big 4) or demonstrable commercial finance career with excellent academic record within a relevant sector/business
Highly entrepreneurial mind-set and approach
Willing to be very hands on
Results driven and someone who measures their success in the position based on overall business performance
Highly collaborative and able to build excellent working relationship with senior management team and board
Experience in an entrepreneurial, start up or high growth business a big plus
Able to travel as required
Please contact Gary Chaplin for further details.