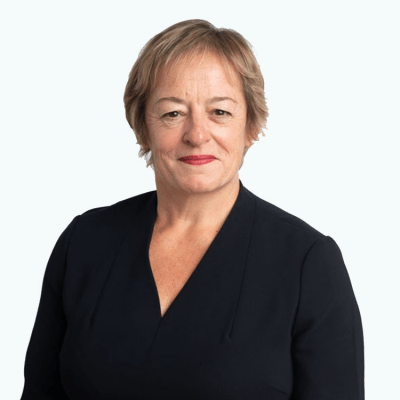 – UK, London –  Santander UK Group Holdings plc (LON: 83WK), and Santander UK plc today announced the appointment of Pamela Walkden as an Independent Non-Executive Director representing Banco Santander SA on 1 October 2021, replacing Bruce Carnegie-Brown who stepped down as a director on 30 September 2021.
About Pamela Walkden
Pamela Walkden has extensive banking experience since 2019 as a non-executive director of Banco Santander SA and previously as an Executive Committee member of Standard Chartered Bank where she held a variety of senior positions including Group Head of Human Resources, Chief Risk Officer, Group Treasurer, Group Head of Asset and Liability Management and Regional Markets, Group Head of Internal Audit, Group Head of Corporate Affairs and Group Manager of Investor Relations. She has also served as an independent member of the UK Prudential Regulation Authority Regulatory Reform Panel and a member of the European Banking Authority Stakeholder Group.
About Santander UK
Santander UK is a financial services provider in the UK that offers a wide range of personal and commercial financial products and services. On 30 June 2021, the bank had around 20,900 employees and serves around 14 million active customers, via a nationwide branch network, telephone, mobile, and online banking. Santander UK is subject to the full supervision of the FCA and the PRA in the UK. Santander UK plc customers' eligible deposits are protected by the FSCS in the UK.
About Banco Santander
Banco Santander (LON: 83WK), is a leading retail and commercial bank, founded in 1857 and headquartered in Spain and is one of the largest banks in the world by market capitalization. Its primary segments are Europe, North America, South America, and Digital Consumer Bank. Its global reach is backed by its secondary segments: Santander Corporate & Investment Banking, Wealth Management & Insurance, and PagoNxt. Its purpose is to help people and businesses prosper in a simple, personal, and fair way. Banco Santander is building a more responsible bank and has made several commitments to support this objective, including raising over €120 billion in green financing between 2019 and 2025, as well as financially empowering more than 10 million people over the same period. At the end of H1 2021, Banco Santander had more than a trillion euros in total funds, 150 million customers, of which 24.2 million are loyal and 45.4 million are digital, 10,000 branches, and over 190,000 employees.
For more information: https://www.santander.co.uk/