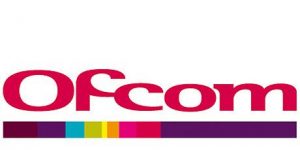 Non-Executive Director member for Northern Ireland - Ofcom Content Board
Ofcom is the regulator for the UK communications industries, with responsibilities across television, radio, video-on-demand, telecommunications, wireless communications and postal services. These include responsibility for overseeing television and radio broadcasting throughout the United Kingdom, including regulating the BBC.
Ofcom is also now responsible for regulating UK-based video sharing platforms. This means that these services will need to have in place measures to protect young people from potentially harmful content, and to ensure that all users are protected from hate speech and illegal content. This is an important first step towards protecting people from harmful content online before Ofcom takes on its wider duties to regulate online safety.
Purpose of the role:
Ofcom has been providing protection and assurance for audiences across television, radio and video-on-demand for many years. Increasingly however, these issues are set within the wider context of changes in communications markets, and particularly the role of the internet and digital media.
As audiences increasingly move online a key part of our work is to consider the challenges this poses for viewers and listeners and for the sectors that we regulate. Ofcom's Content Board plays a key role in delivering this work and in helping shape future approaches to regulation. This is an exciting time to join us and help shape policy in a fast-changing digital world.
The Content Board is a committee of Ofcom's Main Board and is charged with understanding, analysing and championing the voices and interest of the viewer, the listener and citizen. It examines issues where the citizen interest extends beyond the consumer interest, with a focus on those aspects of the public interest which competition and market forces do not reach.
The majority of Content Board Members are part-time and drawn from diverse backgrounds across the UK. We want to attract a wide range of applicants to provide a good balance of skills and relevant sector experience on the Content Board in order to create a diversity of perspective and independence of thought and decision-making.
Essential Skills and Knowledge:
We're seeking to recruit one new non-executive member for Northern Ireland to join the Content Board. We're seeking candidates who are capable of representing the interests and opinions of people living in Northern Ireland and who have:
the ability to understand the business and economic principles underpinning the broadcast sector in the digital environment;
digital or new media experience, with an appreciation of the fast-changing nature of these sectors and the challenges they can pose;
a strong understanding of the principles and practice of content regulation, preferably gained from the industry side;
an excellent understanding of broadcasting policy and regulatory issues, the UK media policy landscape and relevant international context;
an understanding of the needs of consumers and citizens, and an ability to work well with colleagues from the UK's Nations on policy and consumer issues;
sound judgement and decision-making to ensure successful delivery in a highly complex organisation;
strong communication skills to make an effective contribution to the discussions of a high-level public body;
personal integrity of a high order; demonstrable understanding of Ofcom's need to make independent judgements under pressure; and
a track record of good editorial judgement and decision-making at a senior level in broadcasting is desirable.
Further Information:
The time commitment is four days a month, including attending approximately six formal meetings a year of the full Content Board.
To apply and be considered for interview stage, your application must include a CV and covering letter by the closing date, 23.00 on Sunday 24th October. Your covering letter must give evidence of how you successfully meet the key competencies (listed above). Your letter should be no more than four sides of A4 in length. Interviews will be held during November 2021.
You can apply online at https://jobs-ofcom.icims.com/jobs/2334/content-board-non-executive-director%3a-member-for-northern-ireland--4-days-a-month/job
Potential or actual conflicts of interest must be declared and discussed at interview. Applicants must have personal integrity of a high order and ensure that their conduct accords with the 7 principles of public life. Content Board Members are required to act in accordance with the Board's Code of Conduct.
Ofcom is a forward-thinking, inclusive employer and recognises the value of diversity to truly "make communications work for everyone". Here at Ofcom, our vision is to ensure people are part of an environment when they can truly strive and be themselves, therefore we aim to recruit from the widest pool of candidates possible – irrespective of social background, ethnicity, sexual orientation, gender or disability. We are an organisation that strives to be truly representative of the whole of the UK and our aim is to be an employer of choice for everyone.
As a Disability Confident employer, we guarantee to interview disabled applicants who meets the minimum selection criteria of the role as outlined in the job specification, if applicants would like to be considered under this scheme. We pride ourselves on ensuring all candidates are treated fairly throughout the application and selection process including making our process as accessible as possible. You can find more information on the scheme here. https://www.ofcom.org.uk/about-ofcom/jobs/disability-confident-scheme
Should you require any adjustments to be made, please do contact us directly at [email protected].
[randomimage]