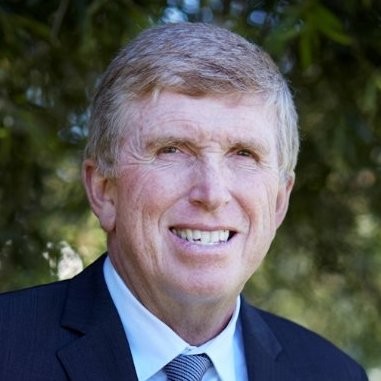 – UK, London –  Greatland Gold plc (LON: GGP), a leading development and exploration company with a focus on tier-one gold-copper deposits, today announced the appointment of Paul Hallam to its Board as a Non-Executive Director.
"It is a measure of our growing reputation as a Company that we are able to attract high-quality people to Greatland, and I am delighted to welcome Paul Hallam to our Board as Independent Non-Executive Director. He brings a wealth of senior mining industry expertise and is a great addition to our Board." said CEO, Shaun Day.
The company also announced the establishment of a Technical Advisory Committee, and concurrently, the appointment of Callum Baxter to the Technical Advisory Committee. Mr. Baxter will step down from his full-time role as CTO and from the Board of Directors on 31 August 2021 to focus on this new initiative.
The Technical Advisory Committee will report to the CEO and provide technical input and enhance the Company's existing capabilities in exploration, resource definition, mine development, and ore processing. In addition to Callum Baxter, the Company announced to appoint recognized industry experts Stuart Masters, Simon Hanrahan, and Dr. Ian Ritchie to the Technical Advisory Committee.
These changes enhance the skills and experience required for the Company as it progresses from an explorer, through development, and into production. The Company will consider adding to the Board and the Technical Advisory Committee to further expand the Company's skill sets.
Shaun Day. added: "We look forward to working with him and the new Technical Advisory Committee of Callum Baxter, Stuart Masters, Simon Hanrahan, and Dr. Ian Ritchie as we move ahead with the development of the world-class Havieron asset."
About Paul Hallam
Paul is a senior mining industry professional with more than 40 years of Australian and international resource experience across a range of commodities including both surface and underground mining. He has global operational and corporate experience from his executive roles including Director of Operations with Fortescue Metals Group, Executive General Manager of Developments & Projects with Newcrest Mining Limited, Director of Victorian Operations with Alcoa as well as Executive General Manager of Base and Precious Metals at North Ltd. Paul has been a Non-Executive Director on several Australian and International listed company boards. His appointment to the Board will take effect from Wednesday, 1 September 2021. Paul will join the Audit and Risk Committee and Remuneration Committee.
About Callum Baxter
After founding the Company in 2005, Callum used his geological and technical expertise to lead a globally recognized exploration program in the Paterson region of Western Australia. In 2016, Greatland acquired tenements in this region and commenced focussed ground geophysics and data modeling before implementing a targeted four-hole drill program under 400 meters of cover, leading to the discovery of high-grade gold and copper Havieron deposit.
Callum Baxter said: "I've had a long association with Greatland from the inception of the Company through to the discovery of the world class Havieron deposit. During this time, I have had the pleasure of working with a pool of highly talented people, and looking back we have achieved so much together. I would also like to thank many loyal supporters who have enjoyed the journey of exploration and discovery with me because, without their backing, Greatland would not be where it is today. Although I am changing the work balance in my life, I am very pleased to have an ongoing connection with Greatland through the Technical Advisory Committee."
About Stuart Masters
Stuart Masters (MAIG, FAusIMM, GAICD, JOORC, CRIRSCO): Stuart brings 35 years of experience covering exploration, deposit definition, studies, development, mining, closure, investment/divestment in a multitude of countries and in alluvial, open-pit and underground operations at the operational, tactical and strategic level. Stuart has worked with several leading mining companies in Western Australia including Rio Tinto Technical Services as a Principal Consultant and is currently a Director and Principal Consultant at CS-2 Pty Ltd.
About Simon Hanrahan
Simon Hanrahan (BMinTech, FAusIMM): Simon is a Corporate Consultant at SRK Consulting and brings 35 years of international experience leading and managing across the whole resources value chain: feasibility studies, project construction, and commissioning, and mine operations. He gained mine management and construction experience in South Africa, Australia, and the USA in gold, coal, base metals, copper, platinum, industrial minerals, and diamonds. Simon works globally within SRK, across the surface and underground projects, and has specialist experience in caving and the transition of open pits to underground caving operations. He is also Chairman of SRK Consulting (Australasia).
About Ian Ritchie
Ian Ritchie (AusIMM): Dr. Ritchie is an experienced metallurgist and Study Manager particularly on large projects. He has more than 35 years of experience working with major mining companies on large projects including Newcrest's Telfer operation. His technical expertise is in comminution, gold, and copper metallurgy together with a strong understanding of waste and tailings management.
About Greatland Gold plc
Greatland Gold plc is a leading development and exploration company with a focus on tier-one gold-copper deposits. The Company's flagship asset is the world-class Havieron gold-copper deposit in the Paterson region of Western Australia, discovered by Greatland and presently under development in a Joint Venture with Newcrest Mining Ltd.
Havieron is located approximately 45km east of Newcrest's Telfer gold mine and, subject to a positive decision to mine, will leverage the existing infrastructure and processing plant to significantly reduce the project's capital expenditure and carbon impact for a low-cost pathway to development. An extensive growth drilling program is presently underway at Havieron with a Pre-Feasibility Study due for release in late calendar 2021. Construction of the box cut and decline to develop the Havieron orebody commenced in February 2021.
Greatland has a proven track record of discovery and exploration success. It is pursuing the next generation of tier-one mineral deposits by applying advanced exploration techniques in under-explored regions. The Company is focused on safe, low-risk jurisdictions and is strategically positioned in the highly prospective Paterson region. Greatland has a total of six projects across Australia with a focus on becoming a multi-commodity mining company of a significant scale.
For more information : https://greatlandgold.com/