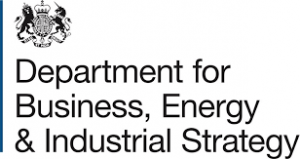 Non-Executive Director - Insolvency Service
Body: Department for Business, Energy and Industrial Strategy
Appointing Department: Department of Business, Energy and Industrial Strategy
Sectors: Business, Finance & Skills, Regulation
Location: London, but virtual for the foreseeable future
Skills required: Legal / Judicial
Number of Vacancies: 1
Remuneration: £11,000
Time Requirements: 20 days per annum
Closed for Applications: 17/10/2021
Vacancy Description
Chair's message to candidates
The Insolvency Service, as an agency of central government, delivers economic confidence by supporting those in financial distress, tackling financial wrongdoing and maximising returns to creditors. The agency guides the development of and implements the legislative frameworks that deal both with financial misconduct and any resultant insolvency. The core purpose of the Agency is thus to act as steward of both a corporate and personal insolvency regime which is fair and that gives individuals businesses and investors the necessary confidence to take the commercial risks that support economic growth.
The Insolvency Service has an outstanding reputation, both within the insolvency profession but also across Government, as a centre of excellence for operational insolvency work, investigations and enforcement. However, in the light of the fast-changing business environment the agency has embarked on the implementation of a new strategy, directed at modernisation of its focus on continuing to deliver an outstanding service to our customers.
This is thus an exciting time to be part of the agency. whose public profile is higher than it has ever been before dealing as it does with not just some huge public interest cases and also the impact on both corporate and personal insolvency of the pandemic. The agency is looking to appoint a new Non-Executive Board Member to work closely with the Executive Leadership Team with a special focus on ensuring that any proposed legal changes and practices are validated and have the intended beneficial impact on the fulfilment of its core purpose .
The successful candidate will be part of a committed and enthusiastic Board which is seeking to bring independent thought and a strong support to ensuring that the agency continues to respond to future economic, political and professional demands.
The Insolvency Service is wholly committed to promoting greater diversity and welcome applications from the widest possible field of candidates.
If you think you have got what it takes then we would very much like to hear from you and would welcome your application.
Mark Austen
Chair, Insolvency Service
Person Specification - Non-Executive Director
The role of the Non-Executive Director (NED) is to provide challenge and support to the executive team on behalf of the Board. In order to do this, they will need to maintain an up-to-date understanding of the heat decarbonisation and energy efficiency challenges faced by public sector organisations. They will also provide constructive challenge on the business strategy, performance and use of resources, as well as scrutinising the performance of management on their agreed goals and objectives.
Our NEDs also verify the reliability of financial information, and the controls used for the management of risk. They ensure that effective governance structures and risk management methods are robust and in line with current standards. NEDs uphold the highest standards of integrity, probity, impartiality and objectivity and supporting the chairperson and executive directors in instilling the appropriate culture, values and behaviours in the boardroom and beyond.
The role
We are looking for an experienced legal professional with recent experience of insolvency practice to join the board. As a Non-Executive Director (NED), you will provide insights into the current and prospective legal framework; and guide and challenge the Executive. You will contribute substantially to decisions covering the strategy and direction of the Insolvency Service.
You will have the following main responsibilities:
Ensuring there is a current and independent view of the practicalities and relevance of modern insolvency law; and assisting with framing prospective development in line with Insolvency Service core principles.
Supporting the delivery of strategic priorities and contributing to the development of long-term strategies using your skills, experience, and judgment to scrutinise short and long-term Insolvency Service performance.
Maintaining the integrity of financial information, and keeping financial controls, systems and risk management robust and defensible.
Essential Criteria
You will be a qualified lawyer, with recent, substantial and recognised experience of practising in the area of insolvency law.
You will also demonstrate the following:
Experience or the capability to work at a senior leadership level or as a board member in a large or complex organisation.
An understanding of the wider legal context, and how it applies to the role played by the Insolvency Service.
Independence of judgment, and the ability to provide constructive and independent challenge to the board.
The capacity to bring a fresh and external point-of-view to decision-making, through the analysis of complex information in order to reach practical decisions.
Outstanding communication skills.
Desirable Criteria
It is desirable that candidates demonstrate experience/skills in one or more of the following areas:
A performance history of building and sustaining relationships with key stakeholders, and responding to and balancing their differing needs.
A track-record of successfully identifying and managing external change.
Overseeing the management of risk, preferably in a commercial environment.
How to Apply
Your application is submitted in two parts.
Both parts must be submitted by 23:00 on 17 October 2021 in order for your application to be considered complete. Applications which are incomplete or received after this date will not be considered.
Part one: CV and Statement of Suitability
One document combining a two-page statement of suitability and two-page CV (no more than four sides of A4 in total). The key to a good application is to give the reader specific information about how you meet the criteria for appointment. Think about your knowledge, skills, experience and personal attributes, and take full advantage of the space available. Provide practical evidence that best demonstrates how you meet the essential criteria.
Send to Joshua Sweet at [email protected] with 'INSS, NED' in the subject heading.
Part two: Diversity Monitoring and Conflict of Interest Form.
Complete a diversity monitoring and conflict of interest form via the following link.
Attachments
This post is NOT regulated by The Commissioner for Public Appointments.