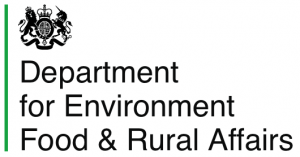 5 Members - Hazardous Substances Advisory Committee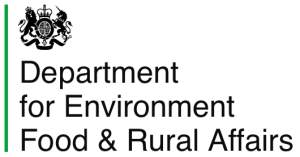 Body: Hazardous Substances Advisory Committee (HSAC)
Appointing Department: Department for Environment, Food & Rural Affairs
Sector: Environment, Food & Rural Affairs
Location: London
Number of Vacancies: 5 x Members
Remuneration: Members are entitled to claim fees based on a taxable daily rate (£168) for HSAC business.
Time Requirements: Up to 14 days a year including two principle meetings and a workshop a year as well as intersessional meetings and work to deliver on commissions.
Closed for Applications: 03/02/2021 at 12:00
Vacancy Description
The Department for Environment, Food and Rural Affairs (Defra) invites applications for the position of member of the Hazardous Substances Advisory Committee (HSAC), a non-statutory, independent scientific advisory body.
We are seeking five new members who have the right qualities to work collaboratively alongside the HSAC Chair and fellow HSAC members in an interdisciplinary team. We are seeking individuals with the strong expertise required to fill the following five roles:
Nanomaterials and 3d and 4d advanced materials.
Application of alternative methods, including new approach methodologies, in environmental risk assessment.
Hazardous waste management and the chemical-product-waste interface.
Environmental economics.
Green and sustainable chemistry
Members of the committee have collective responsibility for the operation of the HSAC. They are expected to attend meetings, preparing for them by reading the meeting packs beforehand and formulating a view on each item for discussion at the meetings. When there are very large or technically complex documents to review and summarise, the Chair may appoint one or more rapporteurs, drawn from the members, for this purpose.
Occasionally, subgroups of HSAC members may be established to discuss specific issues and report back. Members are expected to contribute to commissions provided to them through the Defra based Secretariat or those raised from within the committee, where members are encouraged to horizon scan and develop their own ideas for work streams where they see a role for scientific advisory.
Outputs from these commissions can include:
verbal discussion and advice (often reactive),
formal published responses, such as an opinions, statements or document reviews,
external engagements with other organisations including funding bodies and government agencies.
The HSAC has its own website where information about the Committee's activities, reports and meeting papers are regularly published.
https://www.gov.uk/government/groups/hazardous-substances-advisory-committee
Person Specification
Essential Criteria
An internationally recognised expert in the specific area of expertise associated with the role and a strong understanding of the challenges posed by hazardous substances, articles and wastes to the environment and human health
The ability to analyse issues in an impartial way and work across a range of topics drawing on – but not limited by – their expertise, including horizon scanning for emerging issues to raise with policy teams.
The ability to provide high quality scientific advice on the application of evidence in policy, communicating complex issues in a straightforward, truthful and candid way to policymakers and ministers. This includes completing work commissioned by Defra at pace in the form of reports, papers, feedback or advice.
An ability to work well in an inter-disciplinary team, with effective communication, negotiating, judgement and influencing skills, including in a virtual space using collaborative, online technology as well as working face to face.
Desirable criteria
A strong knowledge of chemicals management regimes and risk assessment.
Additional Information
The Hazardous Substances Advisory Committee (HSAC) plays a vital role in assisting Defra in identifying, analysing, assuring and challenging the evidence that we use in policymaking. This is an exciting time for chemical policy following the UK's exit from the European Union as Defra is developing its own Chemicals Strategy, a key action of the 25 Year Environment Plan, which will set out the Government's vision for a Chemicals Framework.
The HSAC advises Defra on a broad range of topics, what constitutes 'good' evidence, contentious chemicals, prioritising the key chemical issues for the UK, defining evidence gaps and scoping exploratory work on emerging challenges. Previous work by the committee has covered topics including microplastics, nanomaterials, endocrine disruptors, characterising pharmaceuticals of concern, chemical mixtures, and defining key research questions and gaps in ecotoxicology.
The committee will continue working on chemicals in the environment but will also consider new innovations in chemistry (including green chemistry and advanced materials), risk assessment tools (e.g. new approach methodologies), interactions between chemicals and climate change, the issues posed by chemicals in waste to the circular economy and the management of hazardous wastes. It will also benefit from the ability of members to flag connections between its work and Defra's work with work areas and programmes in other countries in academic or government institutions.
How to Apply
All candidates are required to complete the following:
Monitoring form 1 (Political Activity and Conflict of Interest Questionnaire)
Monitoring form 2 (Diversity Monitoring Questionnaire)
Candidates should submit their CV with education, professional qualifications and employment history and the names and contact details for two referees, together with their statement of suitability.
The statement of suitability should give evidence of the strength and depth of your ability to meet the essential criteria for this role. Please provide specific examples to demonstrate how you meet each of the criteria (max two pages please).
Your CV and statement should be returned to the following address by the closing date:12.00 (midday) on 3rd February 2021. Email to [email protected] quoting reference HSAC2021 and stating which of the five roles you are applying for.
For further information please email: [email protected]
Attachments
This post is NOT regulated by The Commissioner for Public Appointments.