Everything directors and boards need to know about sales but were afraid to ask.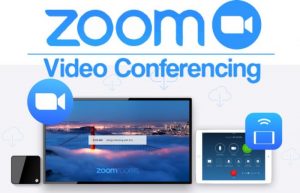 "John delivered a thought provoking and insightful workshop. Ideal for Non-Executive Directors
aspiring to fully understand sales and how to create strategic commercial value at board level."
Alastair McIvor Director of AMT Ltd
This interactive video course helps you to be a more effective when working with a commercial team at board level or on a day to day basis. Participants will gain the fundamental knowledge / terminology to interact with the commercial teams while creating/ aligning a 'Commercial Strategy' that can then be performance managed to deliver on the company's overall goals. The course is split into two parts with section one providing insights to the commercial working on a day to day basis with time to discuss how this can work with our business. The second half dives in deeper with the 'Why' we will win with the commercial strategy, 'How' to implement this and 'Tools and Metrics' to measure success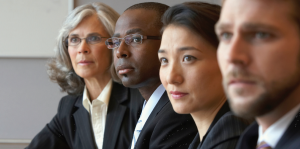 If you have ever wondered what strategic sales is, and how it relates to the businesses with which you work; or if you have sat in board meetings wondering what on earth the sales director was talking about, this course will be a great start in building your sales knowledge and increasing your confidence in the subject.
This half-day interactive video course is aimed at Board members - both Executive and Non-Executive Directors who are not sales specialists and covers essential knowledge about strategic sales to enable them to ask the Sales Director the right questions and, most importantly, understand the answers they are given.
Who should attend?
Individuals who are currently executive or non-executive directors; those seeking appointment as an executive or non-executive director and those looking to progress to a sales director role.
Course Leader: John Hanson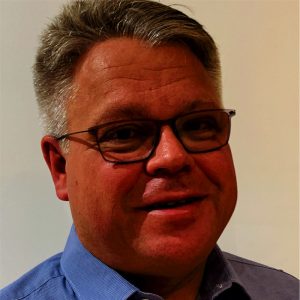 The course is delivered by John Hanson, a highly engaged sales and results focused Business Leader / Sales Director, with strong execution skills and proven successes in Mature & Emerging Markets throughout EMEA. A breadth of knowledge of the FMCG and Medical Device categories and a core competence of returning declining businesses back to profitable and sustainable growth
See his LinkedIn profile here: (https://www.linkedin.com/in/john-hanson-020b408/)
Key Details
Duration: 1/2 day
Location:
Price
£250.00 (ex VAT)
Payment with Booking Price
£220.00 (ex VAT)
NEDworks Tier1 Member Price
£195.00 (ex VAT)
Book Now
To see course dates and to book your place now follow this link:
Course Registration
The fee includes a downloadable copy of the course handbook
Attendance counts as 4 CPD hours of structured learning
---
Summary
Event
​
Strategic Sales - Video Course 4 June 2020
Location
Starting on
Ending on
This interactive video course helps you to be a more effective when working with a commercial team at board level or on a day to day basis. Participants will gain the fundamental knowledge / terminology to interact with the commercial teams while creating/ aligning a 'Commercial Strategy' that can then be performance managed to deliver on the company's overall goals. The course is split into two parts with section one providing insights to the commercial working on a day to day basis with time to discuss how this can work with our business. The second half dives in deeper with the 'Why' we will win with the commercial strategy, 'How' to implement this and 'Tools and Metrics' to measure success