It is always great to hear from NEDworks members!
I recently received this e-mail from a NEDworks subscriber:
Hi Debbie,
You advertised a trusteeship at the Cats Protection a couple of months ago. I just wanted to thank you as I got it!
Best wishes, Irene Campbell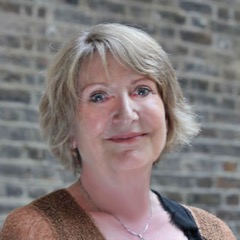 It is always great to hear from NEDworks members, especially when they have been successful in obtaining a Non-Executive Director or Trustee role, so I asked irene if she would share her experience and this is what she wrote:
I have been a Governor or Trustee of one organisation or another for 20 years – but it was mostly by default rather than a great effort.
Consciously applying for NEDs/Trusteeships was markedly different. It was like applying for a regular job, but then again it wasn't– so the CV had to have an approach slanted towards a different set of skills and experiences.
The best advice I was given, was by a serial NED. She told me to apply whenever I saw something interesting, whether I felt I had all the qualities or not.  When I thought I would be a perfect match, I wouldn't get an interview. Where I felt I didn't match the JD 100%, I'd be called in. It's because you never know what exactly the organization is looking for beyond the list on the JD, what that extra ingredient is that make you more interesting than the previous CV.
So, whilst I made sure I covered every single essential and desirable criterion (with examples in the CV to match my statements) in my statement of why I wanted the post, I also threw in some wider skills. An example is my CV for a National orchestra Trusteeship. I got an interview because they saw I had substantial knowledge of how music teaching in schools worked – that hadn't been asked for explicitly and I added it to my CV to make my knowledge of the field more rounded.
Having a public service background, I have been trained in preparing in huge detail for the interview. I scoured their website, read their Annual Reports and any other documents I could get my hands on, talked to people about the organisation and absorbed their comments. And tried to learn a few obscure facts. Whilst I wasn't really expected to know the detail, on one occasion I WAS asked how many volunteers they had – and they expected me to know the answer
Usually there is a second interview and if you are offered one, then your credentials have been verified and you are a match. Now it's more about whether you will fit into the team. I learnt that I no longer had to sell myself as was expected in my first interview.  This was now about whether I would gel with the other Board members – did I have the qualities that make me a team player? So I changed my behavior and attitude accordingly. But if someone doesn't take to you, or you don't bond with your peers, the chances are you won't be asked to join.
I chose in the end to apply for very few posts. I really wanted to only go for the NEDs/Trusteeships that I felt I would enjoy and be able to contribute to fully. I chose 4 in 1½ years. It was a long wait, but I got it right in the last 2 applications and I am now on 2 parallel but differing roads, with 2 trusteeships that link well together and will not only use my skills and experience, but will offer me opportunities for learning and growth.
Irene Campbell
September 2016
Irene Campbell is a Trustee Director with Citizen's Advice and Cats protection Trusts
LinkedIn: https://uk.linkedin.com/in/irene-campbell-a98b6a3 
Twitter: https://twitter.com/ireneukey
If you would like to share your Non-Executive Director, Trustee or Governor experience please contact Debbie Wright ([email protected])
Summary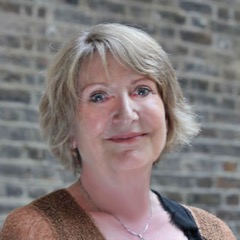 Article Name
The Non-Executive Director application experience
Description
It is always great to hear from NEDworks members, especially when they have been successful in obtaining a Non-Executive Director or Trustee role, this is what one NEDworks member wrote about her recent experience in successfully obtaining two director/trustee positions
Author